About Me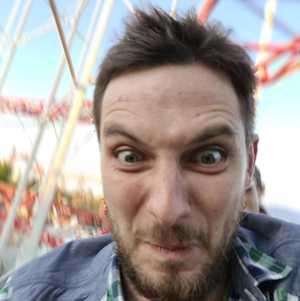 ❤️ roller coasters
Hello, I'm Victor Nakoriakov. Developer and entrepreneur living in Russia. Currently, I'm running a successful business, the Amperka company (amperka.ru — the essense, amperka.com — a little lovely branch). We are a very well-known vendor and seller of DIY-electronics in Russia. I'm the founder and CTO here.
Nevertheless, programming and computer science is still my passion. Sometimes I invincibly want to write and share my mind. I used to write on collective blog platforms but they slip away. That's the reason the blog exists.
I also maintain and create various software things for the company and as side-projects. If only I had enough energy, I could share a very long story. For the time of my career I have had close experience with:
C/C++, Python, JavaScript, ReasonML/ReScript
Software architecture
Building web-based software
RDBMS and SQL
Distributed computing and various message brokers
3D Graphics and OpenGL
Linux
Arduino, Raspberry Pi, electronics engineering
DevOps, continuous integration and delivery
Agile project management, scrum
I'd list a hundred of frameworks, libraries, and tools as well but it has a little sense because they change every season.
Why "Full Steak," isn't it a typo?
Kind of. The site name is dedicated to ignorant head hunters in Russia. From time to time they reach me and suggest their services to find "the best full-steak developers" for us. I also see a lot of vacancies looking for "full-steak developers". They write them, they pay for them. When an HR suggests me full-steak developers I'm asking if they can find "medium-rare developers"… and this uncomfortable pause is the most funny thing in the talk 😝
Besides that, I like cooking. Hence the name.
Can we make a business?
If you'd like to invite me to a conference as a speaker, sure, let's discuss. Or if you have another kind of offer, feel free to write me too. victor@fullsteak.dev